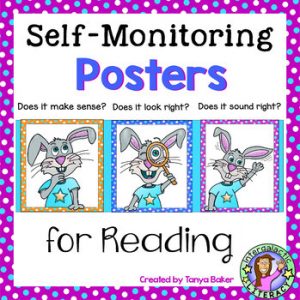 These adorable posters encourage students to self-monitor as they read. They can be placed on a wall, and provide a visual reminder for students to check if what they are reading makes sense, looks right, and sounds right.
These are important prompts for early and emergent readers, and are a staple in guided reading lessons. They assist students in applying the three cueing systems of reading: semantics (meaning), visual (letter/sound knowledge), and syntax (structure of language).
Included in this package are 4 color, and 4 black/white, full page posters
Color Posters Include: Does that make sense? Does that look right? Does that sound right?
And an optional poster: Can I say it that way?
Black/White Posters Include: Does it make sense? Does it look right? Does it sound right?
And an optional poster: Can I say it that way?
The colored versions are perfect for placing on a highly visible wall in the classroom. Teachers can model the strategies, and make connections to the posters.
Black/white posters are handy to place at a Literacy Center, for students to color.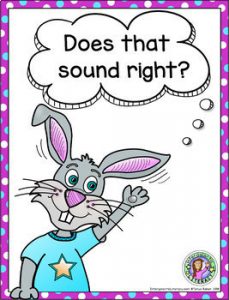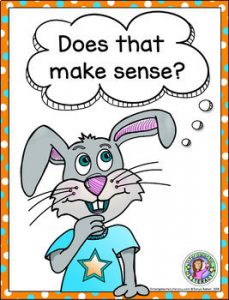 To see further details and sample pages, click here for a PREVIEW of this poster package 🙂
has been added to your cart!
have been added to your cart!