Please visit my Intergalactic Literacy store on Teachers Pay Teachers for my latest packages.
Creating this coloring sheet was a really relaxing activity and I'm excited to share the final result with you 🙂 To make the page I carved block prints, drew some… Continue reading Calming Coloring Freebie
Happy Valentine's Day! This set contains one cute coloring page, and two sweet sheets of Valentine's cards, that can be printed and colored. 🙂
Grab this free Valentine's Day themed word search and coloring activity page, with hand drawn illustrations, and geared towards Grades 2nd – 6th grades.
This Freebie contains a sheet of captivating Core Competency labels, perfect for BC classrooms. They can be used to label journals, folders, or displayed in class
I've created this Grateful Coloring Freebie to express my sincere thanks to my followers, and all the wonderful folks who have supported my efforts these past couple of years. I am super grateful!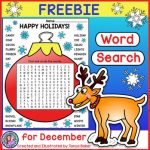 Looking for a fun activity for December? Grab this free Happy Holidays word search, created and illustrated by Intergalactic Literacy 🙂
A FREE coloring activity page for encouraging mindfulness, a calming activity, or just for fun! This is a sample page, from my Growth Mindset and Motivational Coloring series 2.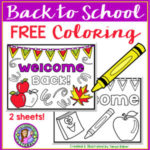 Grab this sweet freebie, that's perfect for the start of school!  There are 2 coloring sheets included, to suit both younger and older kiddos 🙂
A FREE coloring activity for springtime. Perfect for rainy days, a calming activity, or just for fun! Two coloring sheets are included, to suit both younger and older kiddos.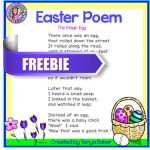 This Free Poem is perfect for Easter time!
Non-phonetic sight words can pose a challenge for students, because they do not follow the standard conventions of the English language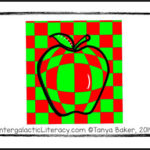 Apple shape cut-out page for use with the Apple Optical Art activity sheets.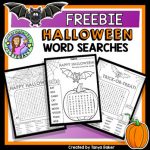 Students will enjoy hunting for words, and coloring cute illustrations, hand drawn by Intergalactic Literacy 🙂