Students will be inspired to write a summer adventure story with these coloring pages, pre-writing templates, and cute writing sheets.
All pages include a fun border, students can color, to make their work pop out 🙂
The package includes a captivating summer themed COPS card, to help students with editing.
If you are looking for a creative writing project, near the end of the learning year, you'll want to check this one out!
This package includes:
3 Cool coloring pages to inspire sensational summer adventure stories 🙂
3 Graphic organizers to assist in story planning (characters/beginning/middle/end, first/next/then/last, characters/setting/problem/solution/ending)
3 Writing sheets (double spaced, single spaced, and blank)
COPS card for student editing
Instructions for using the complete package
Fun graphics on each page that students can color!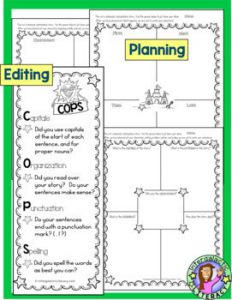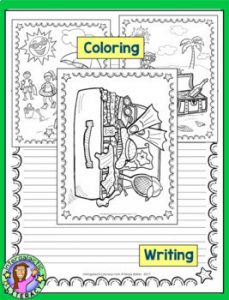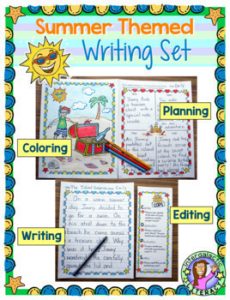 To see further details and sample pages, click here for a PREVIEW of this package 🙂