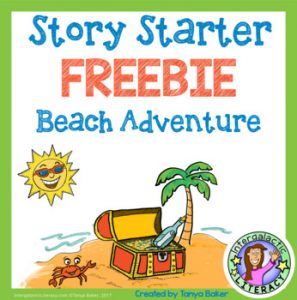 This full page story starter will have students intrigued, and excited to complete an adventure story.
Where did the strange treasure and note come from?
What might happen next?
Where does your adventure take you?
Read aloud to students, use at a literacy center, or provide as handouts to your class. Color and B/W versions are included.