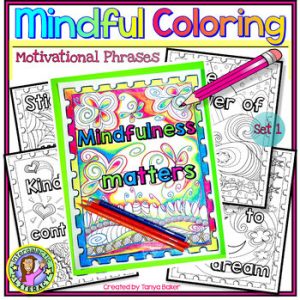 Looking for fun coloring sheets that promote mindfulness and positive thinking?
This set includes ten original coloring sheets, that tie in beautifully with growth mindset. Each page has been hand illustrated to capture the interest and imagination of students 🙂 The coloring pages are perfect for: encouraging a growth mindset, using as a calming activity, or having on hand as a spare activity.
Phrases included in this set are:
Mindfulness matters
Breathe in Breathe out
The power of 'yet'
Go for your goals
Stick with it to succeed
Dare to dream
Mistakes are meaningful
Shoot for the stars
Peace is powerful
Kindness is contagious
To see further details and sample pages, click here for a PREVIEW of this package 🙂
has been added to your cart!
have been added to your cart!
Even more mindful coloring fun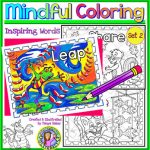 11 unique, hand drawn coloring pages, that are sure to capture the interest and imagination of your students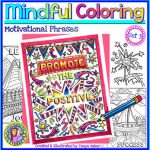 Ten original, hand drawn, coloring sheets, that are perfect for encouraging a growth mindset, using as a calming activity, or having on hand for free time